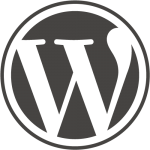 "One of the hardest things to do in technology is disrupt yourself," wrote Automattic founder and CEO Matt Mullenweg announcing the open source release of Calypso, the backend platform that enables management of multiple WordPress-powered websites across unlimited domains.
The timing of the release — November of last year — serendipitously coincided with the technology foundation work we were doing building ProudCity.
As a company dedicated to civic impact, we want to empower public leaders with the best digital services available, and we believe providing cities with an affordable, elegant, software-as-a-service solution that caters specifically to government is fundamental to realizing our mission.
When Calypso was released, it gave us pause. While our prototype was built on Drupal, and our product and technical leads had been developing in Drupal for several years, they were curious as to whether this was a better long-term technical option.
With Calypso, we asked ourselves:
Will it help us scale better with less resources longer term?
Will it give government ultimate freedom over the software?
Will it allow us to focus more on our core mission and less on the business of content management systems?
Within a week, we made the decision to move to WordPress and Calypso.
In just three weeks, because of an early decision to de-couple the presentation layer from Drupal, this allowed us to re-use and migrate a large portion of the front-end code to the new WordPress platform.
In four weeks, we had disrupted ourselves.
The learning curve is still high, but we're making progress every day, and we have no doubt that this is the right decision for where we are as a startup and as we mature as a company. The WordPress developer community and worldwide adoption is strong, and we look forward to becoming more involved as we settle into a new ecosystem.
When I shared this story with a colleague well-versed in the nuances of content management systems, he responded in awe and excitement: "That is courage."
For me, it was less so. I've been in the WordPress world through GovPress for several years now. For everyone else else on the team, Drupal was core to their professions and businesses.
This isn't a statement on Drupal vs. WordPress. We have many great friends in both communities and equally support their commitment to open source.
This is just one of many examples of how a startup pivots and the culture needed to constantly adapt and make big, thoughtful decisions. I must say, it was pretty courageous for the rest of the team to throw out everything they knew and start over, then turn it around in four weeks.
Our technology pivot was made easy because the ProudCity team (management and investors) went into the decision-making process with openness, patience and trust. Anyone who's been involved with a startup knows the team is the most important aspect, and made incredibly strong when emotional intelligence and self-awareness are present.
To echo Matt's sentiments on the release of Calypso, "This is the most exciting project I've been involved with in my career." Every day I wake up enthused that we're building a scalable, sustainable, open platform that empowers governments to efficiently and cost-effectively serve.
On behalf of ProudCity, we want to thank everyone at Automattic for sharing Calypso with us and the world.
With it, we're on a mission to proudly serve your city.