Oakwood Proud
Oakwood (Ohio) Clerk of Council Lori Stacel and Director of Personnel & Properties Jennifer Wilder share their digital journey to better serving their community.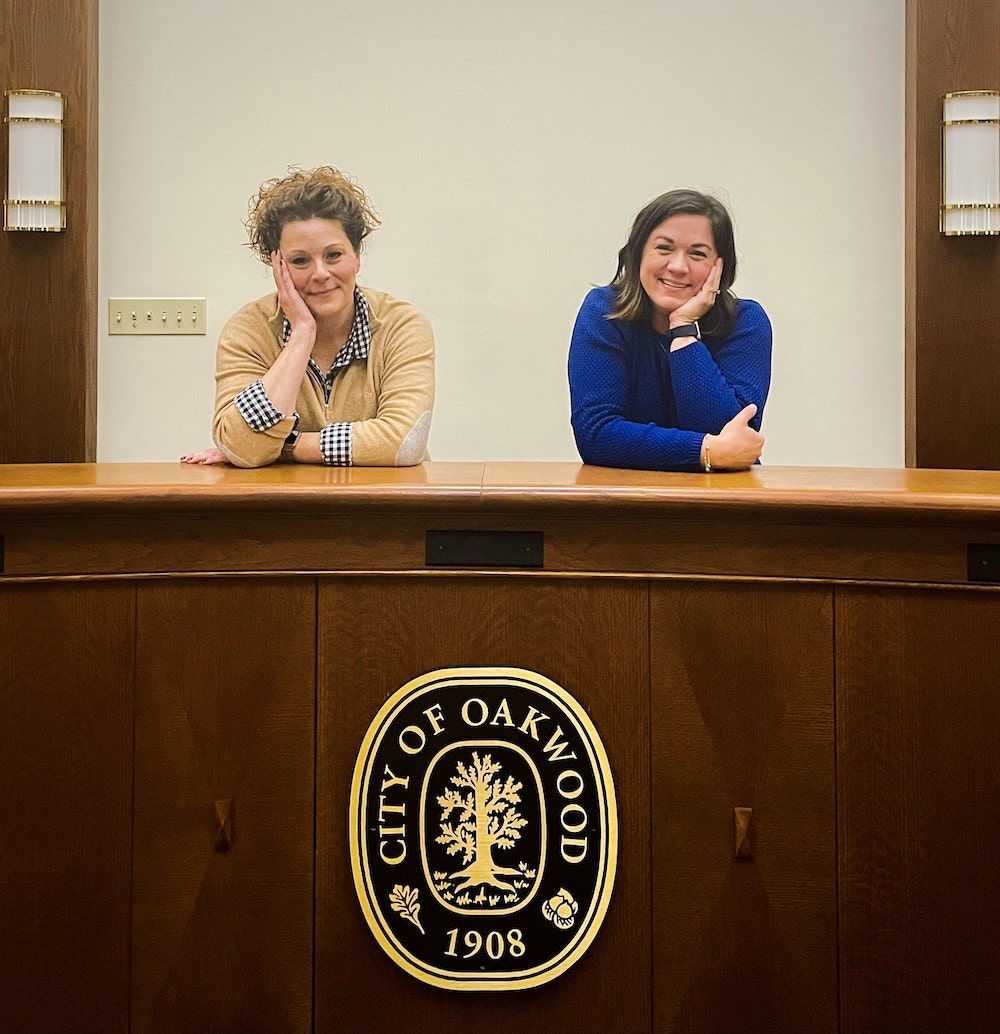 ---
When Oakwood, Ohio, needed a new city website, Clerk of Council Lori Stacel and Director of Personnel & Properties Jennifer Wilder wanted ultimate ease of use, flexibility and empowerment.
They also wanted something clean and elegant for the community, so that information and services were easily accessible, yet still had the Oakwood personality.
Oakwood's original website was hosted by a regional governmental service that provided cities with a free website. However, the challenge was that there wasn't enough administrative control, and it was time-consuming to update.
Oakwood also has an in-house IT staff, however, they needed a product "that could be managed without calling in IT all of the time," says Wilder.
"Neither of us has technical inclinations," said Stacel, who also worked on Oakwood's previous website before its move to ProudCity. "Now, I don't have to depend on anyone. Before, I would have to go through five steps. Now, it's just one click."
"We definitely wanted something catered to government," said Wilder. "It was such a benefit that ProudCity understood local government and how it works. When we saw the public meetings widget, we found gold. We danced."
Purchasing
When researching options for a new city website, Stacel and Wilder found some providers based their offerings on website size or number of pages, whereas ProudCity offers population-based pricing with unlimited pages.
Pricing for two other government web providers they reviewed were $10,400 and $13,280, compared to ProudCity's at $5,200 (for onboarding and first year subscription).
Onboarding
Oakwood went through ProudCity Onboarding, a 90-day process that provides product and digital government best practices training and launch project management support.
"We went through a 360 degree review of how our website was presented and who it served," said Wilder.
Stacel and Wilder appreciated the onboarding process for its one-on-one coaching and schedule predictability. They met weekly with a ProudCity Ambassador to ensure the process maintained momentum, and that they were assured in continuously moving forward with the project.
"After the third or fourth week, we were confident we could get it done two to three weeks early," said Stacel.
Stacel and Wilder say they've even taken some of what they've learned through the onboarding process and are "carrying it over to day-to-day work."
Moving forward
Team Oakwood is now fully empowered and energized about how it can better serve its community through modern digital government services.
"This is just the next step, and we have a phenomenal website that doesn't break the budget," said Wilder.
"ProudCity has this product for cities, but we made it what we wanted," said Stacel. "We now have a beautiful website that rocks."