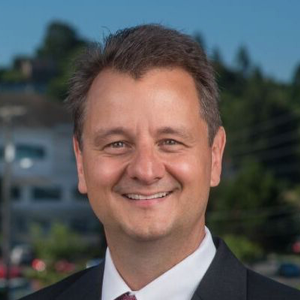 Rob Putaansuu
"Our mission is to provide the people with services that exceed their expectations. Our vision is to make them proud that they have chosen to be a part of Port Orchard."
What makes you Port Orchard Proud?
It's the people, our location on the Kitsap Peninsula between the urban settings of SeattleTacoma, and the rain forests and beaches of the Olympic National Park. As the peninsula is almost entirely surrounded by water, it is a perfect destination for boaters and water sports, and recently became one of the few places in the country to feature a nationally recognized water trail for paddlers.
Our mission is to provide the people with services that exceed their expectations. Our vision is to make them proud that they have chosen to be a part of Port Orchard.
What aspects of your digital service are you most proud of?
Being a small city community we are making great strides to evolve in the ever growing technological world that surrounds us! Updating our website and making it user-friendly is essential to providing exceptional service.
What have you learned launching your new digital efforts?
Great things take time! Take the time to work with all involved and gather their input.
What advice do you have for others?
ProudCity offers exceptional customer service and are extremely responsive to any questions we've asked. The training they provided us when we first tested out the site was very useful and friendly, and I would highly recommend them to anyone who is seeking an easier and efficient website.
How can others connect with you?
Connect
Related