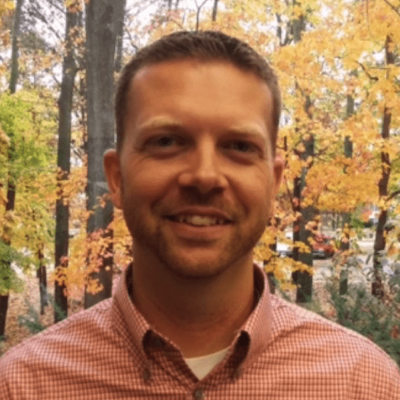 "I am most proud of the group of individuals who worked together on this project, learning a new, user-first based platform, and dedicating the many days, nights and weekends spent not only creating new content and pages, but transitioning content from our old website."
Ryan Davis, division manager of business services, Parks, Recreation and Cultural Arts (Kettering, Ohio)
What makes you Kettering PRCA Proud?
The City of Kettering Parks, Recreation and Cultural Arts Department is a three-time Gold Medal Award winner, recognized as one of the very best agencies in the country. We are one of seven Departments in the state of Ohio to be fully accredited, verifying that we operate according to the highest standards. More than 21 parks span the City and nearly all Kettering residents live within a mile and a half of an exceptionally maintained park. Kettering offers two very affordable fitness centers as well as an outdoor water park, ice arena and senior center.
With green space and parks being integral factors in the quality of life, The Parks, Recreation and Cultural Arts Department strives to provide parks, recreation and cultural arts spaces, places and programs that make Kettering Home.
What aspects of your digital service are you most proud of?
I am most proud of the group of individuals who worked together on this project, learning a new, user-first based platform, and dedicating the many days, nights and weekends spent not only creating new content and pages, but transitioning content from our old website.
What have you learned launching your new digital efforts?
The biggest lesson has been redesigning our digital efforts in a way that reflects the customer's needs instead of the organization's structure. Often in government, services are presented in the way they are structurally arranged within the organization. The reality is that users do not always know, understand or desire this type of alignment. Adjusting this mindset has been a wonderful and impactful experience for our team.
What advice do you have for others?
Having an attitude of "Let it be messy" is key to the success of this process. It was critical for us to put out a product in beta form that met the consumers' needs, but was unfinished enough that we could garner some good feedback. If you wait to present the perfect product you miss out on the opportunity to hear what the customer really wants. The messiness of the process (unfinished, unpolished beta site) helped us ensure we are meeting users needs or learning where we are not. It's a process of continual improvement, not striving for perfection.