Williams County Proud
Williams County (North Dakota) Communications and Research Analyst Lindsey Harriman shares her digital journey to better serving her community.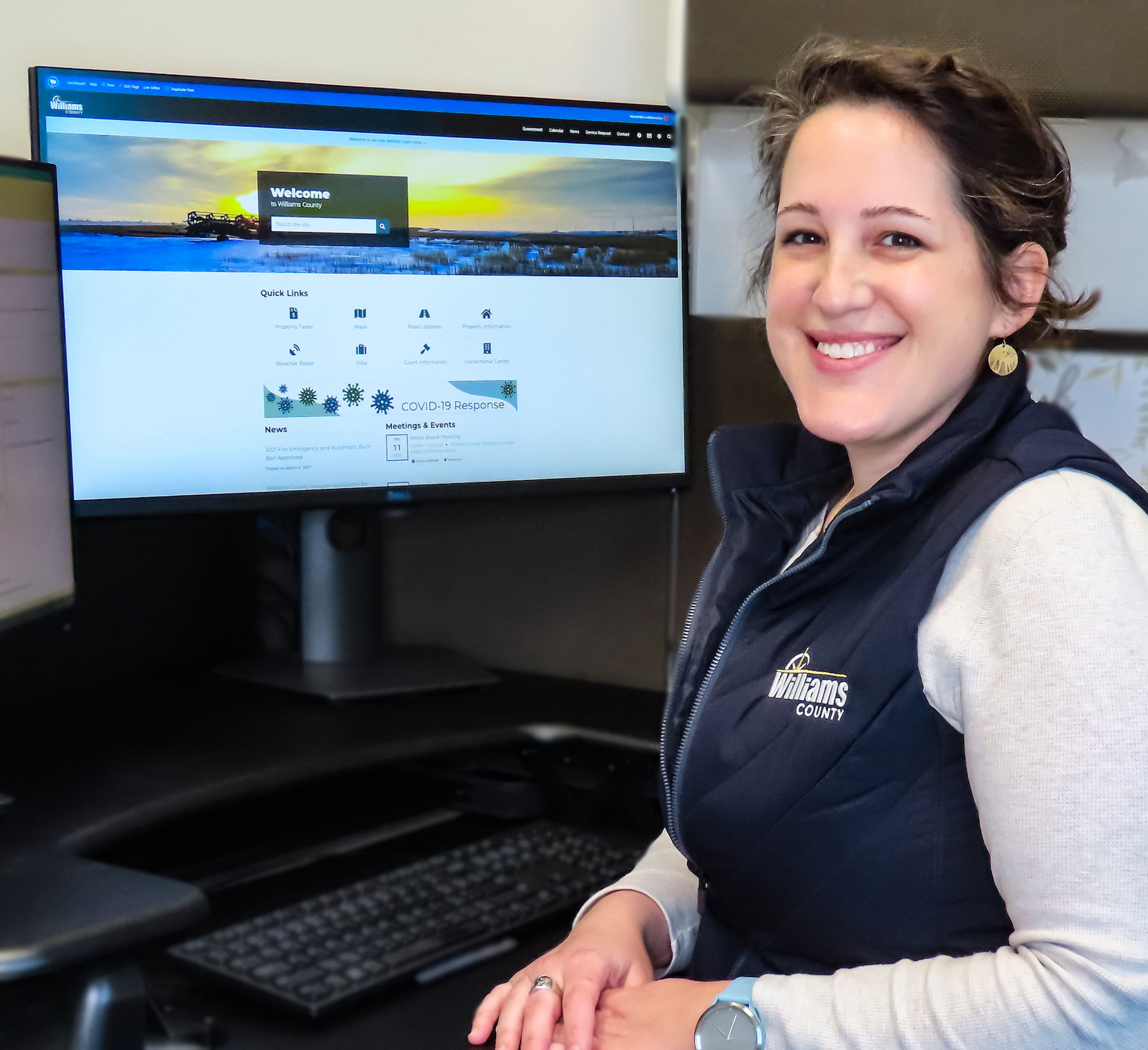 ---
Why are you Williams County Proud?
Williams County is a rural county in northwestern North Dakota that has seen an amazing amount of change in the past 10 years. The population more than doubled, the oil industry boomed and busted, and with all that change came the growth of County government services. Williams County has remained agile in its response to these changes - good or bad - up or down.
What aspects of Williams County digital service are you most proud of?
A huge win for us with ProudCity was a fully-searchable site that is intuitive, useful, and has easily navigable search results. We didn't have a feature like this on previous sites. Coupled with ProudCity's simple menu format, the site-wide search makes it so much easier for users to find exactly what they are looking for.
Additionally, the use of webforms has also helped to streamline communications with the public and has made some processes more efficient for County staff.
What have you learned launching your new digital efforts?
We had A LOT of content on our old site - and much of it had barely been accessed by users. Reviewing analytics, talking with staff and users, and revisiting the site layout helped us to curate the information we're delivering to the public to ensure it is useful and relevant.
What advice do you have for others?
Don't feel like you have to have everything set before you begin! Have an idea of what you are attempting to accomplish with ProudCity's widget-based platform is so flexible, making it very easy to make formatting and design changes without having to start all over from scratch each time.
How can others connect with you?
Visit our website at www.williamsnd.com.