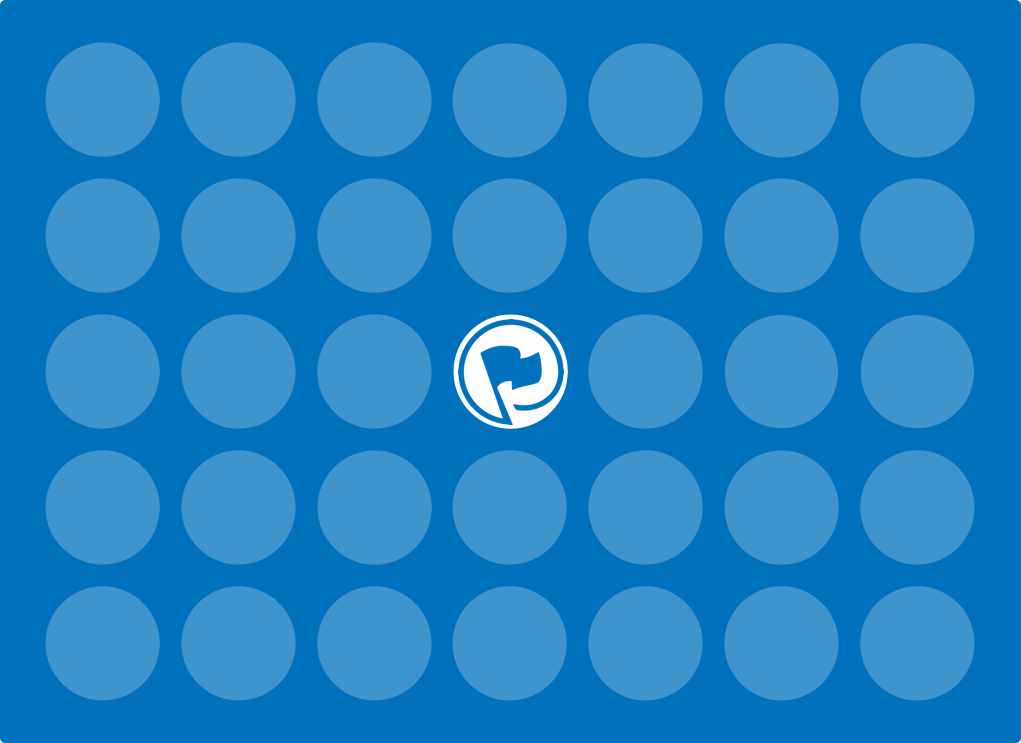 ProudCity provides digital government solutions like websites, online forms, payments, meetings and more, to cities of all sizes.
Because we are newer than many companies that have been around for decades, we often get asked how we're different from traditional vendors that offer local government website services.
Here's how we're different.
We have holistic principles
Our fundamental principles are that government technology must be:
Sustainable
Scalable
Evolving
User-focused
Empowered
Open
ProudCity believes the culture of governments and how they engage with their communities are based on these fundamental principles.
While other government website providers may have principles, ours are firmly re-enforced by our approach to technology and product development with deep emphasis on continuously helping to improve all of the communities we serve.
We get better over time
All of our government partners are on the same ProudCity Platform, which means everyone gets improved software at the same time (at no additional costs) when we release our regular updates.
While some government website providers may universally update certain aspects of their product, such as the backend content management system, none do this holistically. Ultimately, governments are left with partial updates, particularly related to tools that should empower them to be more effective in managing public-facing aspects of their websites. What eventually happens is websites become less secure, less mobile-friendly and less accessible.
As a true government software-as-a-service provider, ProudCity believes recurring updates — including new features, accessibility, mobility, security and maintenance updates and bug fixes — should be universal and timely. All records of our updates are publicly available and posted to our blog immediately after the official release.
Learn more about ProudCity product releases.
We have transparent pricing
ProudCity pricing is publicly available on our website with varying plans based on particular needs.
By making pricing transparent and accessible without you having to talk to a sales person, we've changed the relationship between vendor and government, as well as eliminated the potential for opportunistic pricing.
ProudCity believes governments should have access to transparent pricing without the need to haggle with vendor representatives and subsequently fall victim to endless pestering by aggressive sales teams.
Learn more about ProudCity plans and pricing options.
We'll give you a free trial
ProudCity provides every government a no-obligation free trial to test-drive the platform before making a decision to purchase.
Very few, if any, government-focused website providers offer free trials. This is because most or all of these vendors offer highly bespoke services, which means more resources are required to set up a test instance, so the practice of offering free trials is impossible to efficiently execute, and governments only realize what they're getting into after they've purchased the product.
While nearly everyone is fine with our demo, we believe that giving government the option to actually try before buying ensures 100 percent confidence you're making the right decision.
Want a free trial? Contact us, and we'll get you started.
We're affordable
Our penny-a-resident-a-month pricing removes cost hurdles for even the smallest cities and towns. This subscription-based pricing is focused on lowering costs while continuing to deliver a product that actually gets better over time.
We don't lock you into long-term contracts
ProudCity offers monthly and annual subscription payment options. This gives our government partners the flexibility to easily switch website providers — without being handcuffed for years — if they think there is a better option.
We offer unlimited licenses
Because ProudCity has flat, subscription-based pricing, we don't charge per-seat licensing. While most of our government partners allow limited access to their web administrative systems, we allow for as many user accounts as needed.
We help you launch quickly
Through ProudCity Onboarding, governments launch their websites in 90 days or less.
We openly share our digital expertise
ProudCity Help is a resource center of product support and digital government expertise, from procurement to accessibility to content to design and more.
We continuously improve ProudCity based on feedback from our partners
ProudCity takes in feedback from all governments and incorporates these into the platform, where everyone benefits from these updates. Whether you're a town of 1,000 or a county of 1,000,000, shared problems being solved locally are distributed to every government on the ProudCity Platform.
By employing a model of one-off product launches, traditional vendors are unable to incorporate best practices and community feedback into a single, unified platform. Governments purchasing this approach must have larger resources and budgets and rely on manual intermittent technology updates, at the risk of incurring future accessibility, mobility, data portability and security fails.
ProudCity believes a community-based Digital Government Network Feedback approach to user input and product development is integral to a product that best serves communities. These continuous feedback loops, based on government input and anonymized user data, is what informs overall platform experience to the benefit of everyone who uses it.
We adopt Digital Government Platform Standards
All governments on ProudCity automatically adhere to foundational Digital Government Platform Standards related to technology, accessibility, mobility, data portability and security.
These standards include:
| | |
| --- | --- |
| Standard | Requirement |
| Trial | Yes |
| Continuous feedback loop | Yes |
| Ubiquitous platform updates | Yes |
| Recurring release schedule | Yes |
| Privacy | 100% HTTPS |
| Accessibility | Level AA |
| Mobility | Adaptive/responsive |
| API | Yes |
| Subscription-based pricing | Yes |
Traditional government website vendors are inconsistent in their adherence to standards, often just following specifications provided in a request for proposal response, taking a more reactive approach to deploying modern best practices. Even when they do integrate new standards, they do so incrementally for future customers or by request, often leaving past customers out of compliance, many times unbeknownst to government leaders unfamiliar with industry best practices.
We do this so there is universal understanding of baseline best practices for government website vendors, but also to show we are leading the way in how governments can purchase and maintain digital technologies that rapidly change over time.
Learn more about Digital Government Platform Standards.
We train you on digital best practices and how to build great government websites
ProudCity Onboarding not only helps you efficiently launch your website, it also provides training in digital government best practices. This empowers you to feel confident in your digital government knowledge, but also better manage your website without feeling like you constantly need unnecessary added upgrades and support from expensive "experts."
We're powered by open technologies
Open source use is now actively championed by the United States, United Kingdom, Canada and many state and local governments. ProudCity is proudly powered by open source, which allows us to continuously innovate at scale but also not lock your government operations into cumbersome, dated, proprietary technology.
Most government website providers operate under a proprietary license and data structure, making it difficult, impossible even, to gain access or fully and seamlessly migrate to a different hosting provider in the event the current service fails to meet your needs. This leaves many governments stuck using the same platform for years, decades even. It also eliminates the possibility of truly operating within a culture of true openness, transparency, engagement and collaboration.
While this may seem unimportant to the average, non-technical government leader, it's critical to note that open source requirements are increasingly being incorporated into federal, state and local government technology policies (examples include the U.S. Government and the state of California). Reasons for government open source policies include elimination of vendor lock-in, increased innovation opportunities, ultimate technology flexibility, a culture of transparency, to name just a few.
Learn more about ProudCity's commitment to open source government.
We eat our own dog food
The ProudCity website — proudcity.com — is proudly powered by the same ProudCity software our government partners use. By actually using our software, we can better empathize with our partners, and it gives us first-hand insight into how we can keep making it better.
We love local government as much as you do
Our sole focus is local government. We have strong pride in our own communities and share the same passion our partners do for theirs. We built ProudCity on the premise that civic pride starts with amazing digital government services, and we're here to help you proudly serve your communities.
Want to learn more? Contact ProudCity today.