Local government meetings
ProudCity Meetings helps government easily publish and manage meeting minutes, agendas and videos.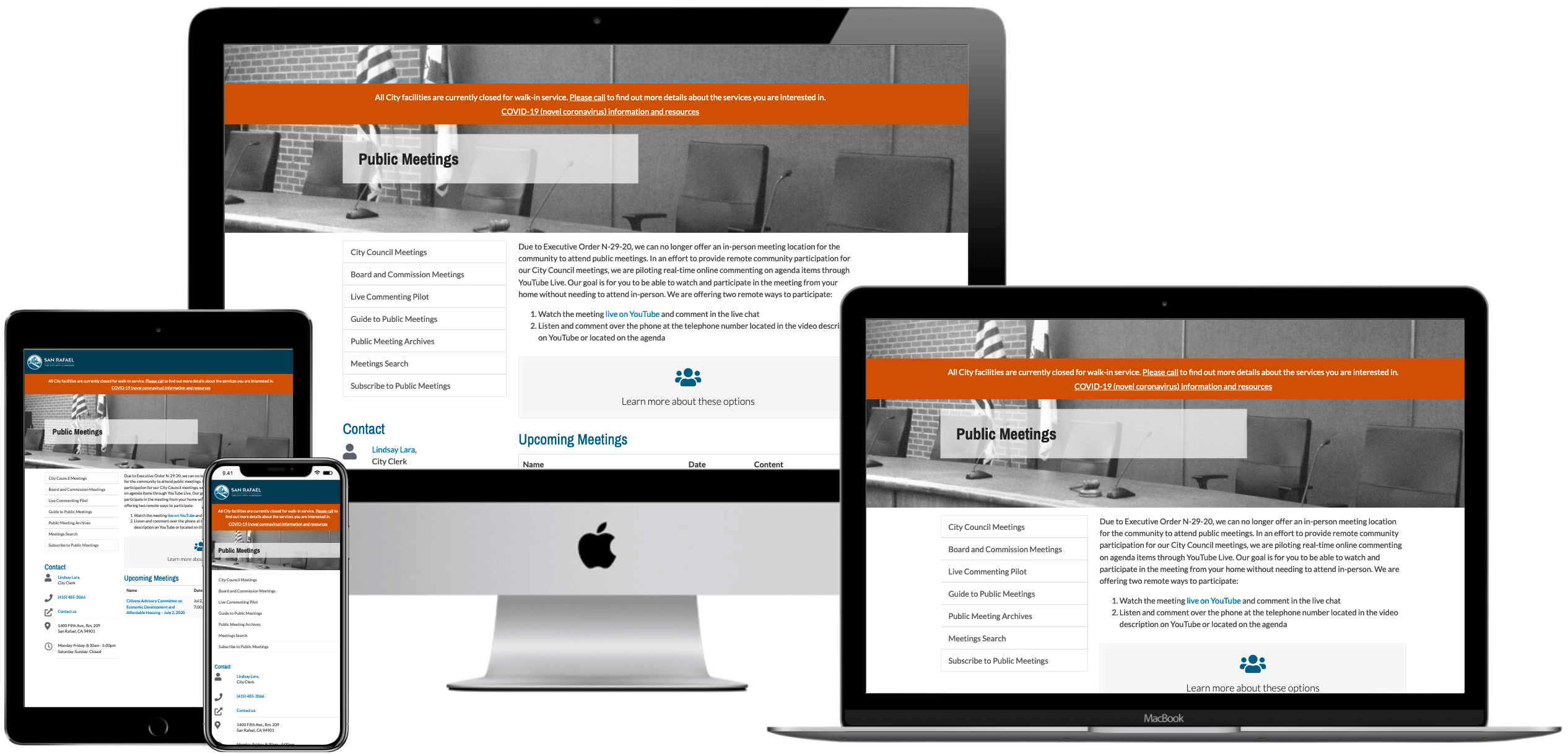 Publish
Publish meeting agendas/minutes/videos
Customize
Customize council, board, subcommittee meetings pages
Add
Add meetings widget to any page on your government website
List
List upcoming meetings
Categorize
Categorize/display meetings by type (city council, planning, etc.)
Text/PDF
Publish minutes/agendas in text/PDF formats
YouTube
Embed YouTube video of your meetings, associate with minutes/agendas
Bookmark
Bookmark YouTube videos
Audio
Embed audio recorded meetings using SoundCloud
Share
Share specific meetings to social media
Directions
Get directions via integrated Google Maps
Calendar
Add specific events to your personal calendar
Archive
Display past meetings archive
Help: Government meetings
ProudCity offers a wealth of digital government information in our public knowledge base.