The ProudCity Certified Service Partners program is a marketplace of content and delivery experts using the ProudCity platform to support local government digital service efforts.

Separate your content strategy from your technology implementation.
Support your project team with external content expertise.
Learn content design and how to write for government websites.
Leverage the ProudCity platform to help governments make great website content.
Be a content expert, not a developer.
Find new customers through the ProudCity network.
Services
ProudCity Certified Service Partners offer local governments the following services:
Strategy
Provide a review/recommendations for content, governance and communications.
Implementation
Help execute on concise, accessible content, images, documents and search engine optimization.
Coaching
Training and mentorship on content, design and product management.
The ProudCity Certified Service Partner program supported the launch of Santa Ana's new website.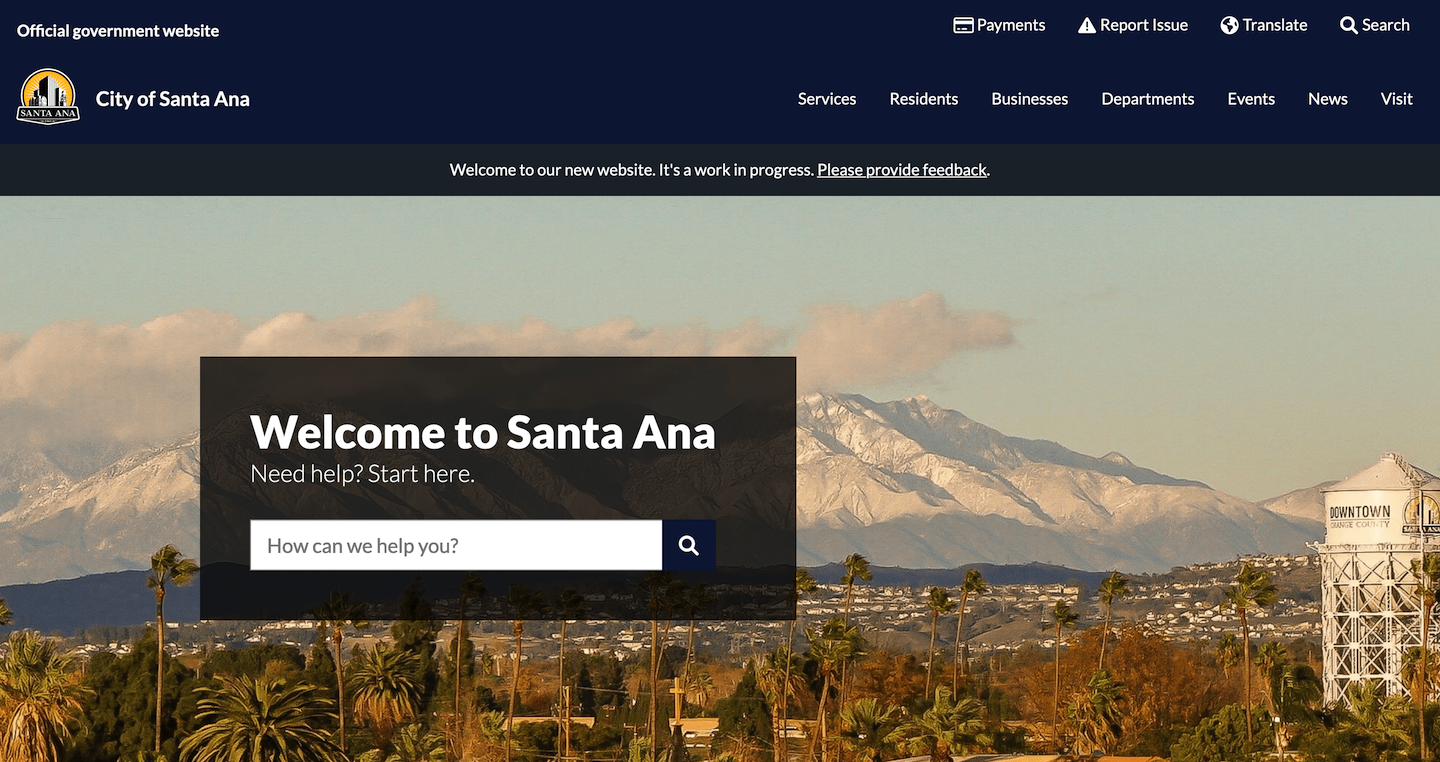 Helping local governments serve people better through effective communications and digital services.
"ProudCity is the perfect digital services platform for local governments. Using it allows me to support local governments and focus on creating great content and connecting people to the services they need. As a ProudCity Certified Service Partner, I'm able to find new customers and work with a product I love."
Rebecca Woodbury, Department of Civic Things
Get started
Yes, we're interested in becoming a ProudCity Certified Service Partner!