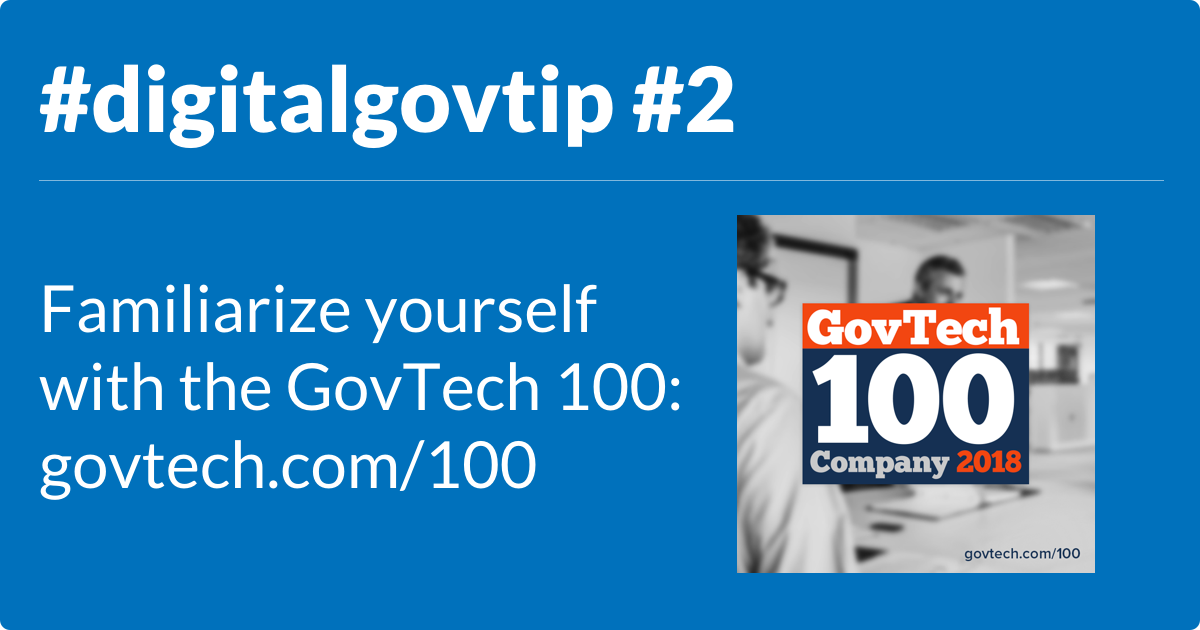 #digitalgovtip shares quick advice to inspire, empower and help governments move their digital efforts forward.
#digitalgovtip #2
Familiarize yourself with the GovTech 100.
Each year Government Technology publishes the GovTech 100, "a compendium of 100 companies focused on and making a difference in — and selling to — state and local governments." The list includes software and services-based companies, both established companies and newer startups. Familiarizing yourself with the GovTech 100 helps you stay abreast of the most relevant technology providers serving government.
Learn more: GovTech 100