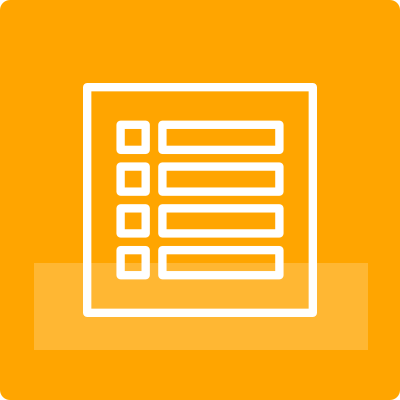 ProudCity Forms makes it easy to create and manage secure, mobile-friendly online government forms.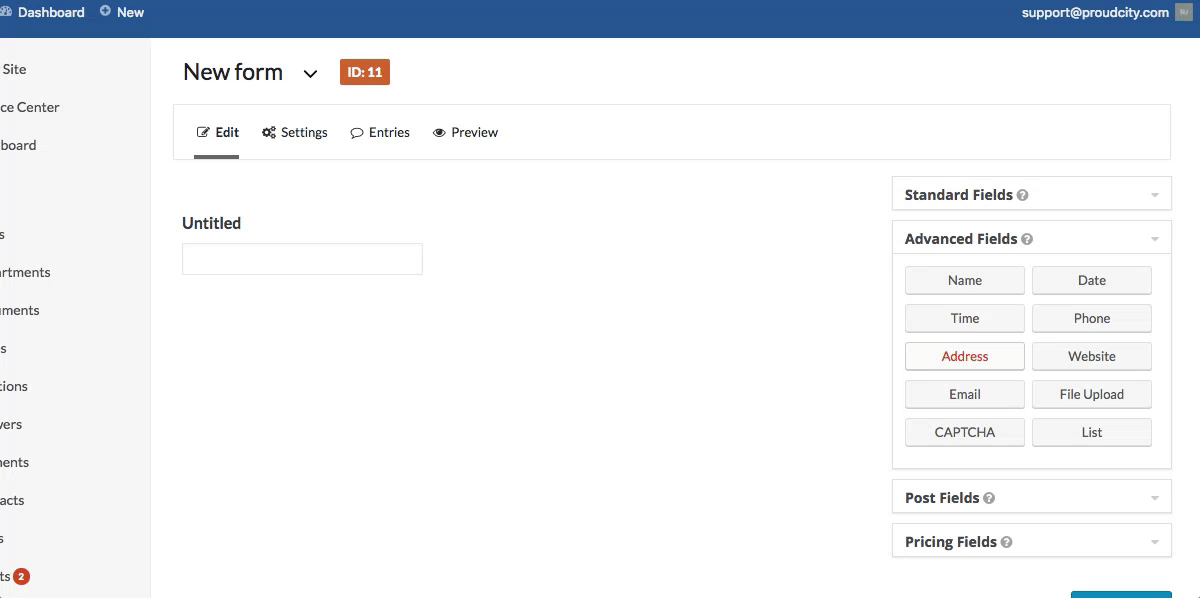 Drag-and-drop, WYSIWYG form builder

Forms manager dashboard

Create, edit, preview, delete, duplicate forms

Custom and pre-made fields
(name, address, credit card info, etc.)

Radio buttons, checkboxes, text fields, dropdowns and more

CAPTCHA

File uploads

Download form submissions to .xls/.csv

Create confirmation pages

Email confirmations/notifications to internal/external users

Mobile-friendly (phone, tablet, desktop, laptop, kiosk)

Section 508, ADA-compliant

Credit card processing

UETA/ESIGN compliant e-signatures

Workflow

Post same form in multiple locations

Associate digital forms with print versions

Cross-browser compatible (Chrome, Firefox, Safari, Explorer)
Payments (fines, tickets)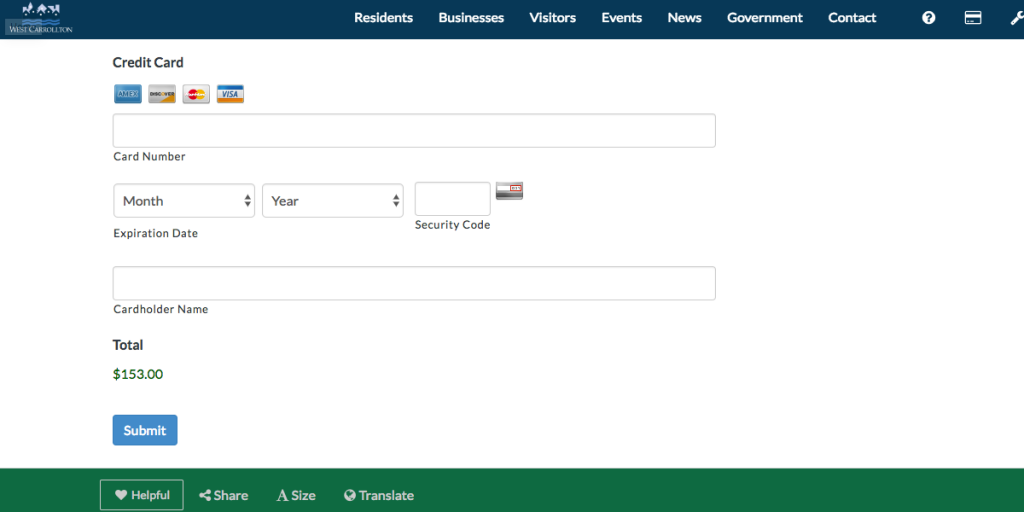 Permits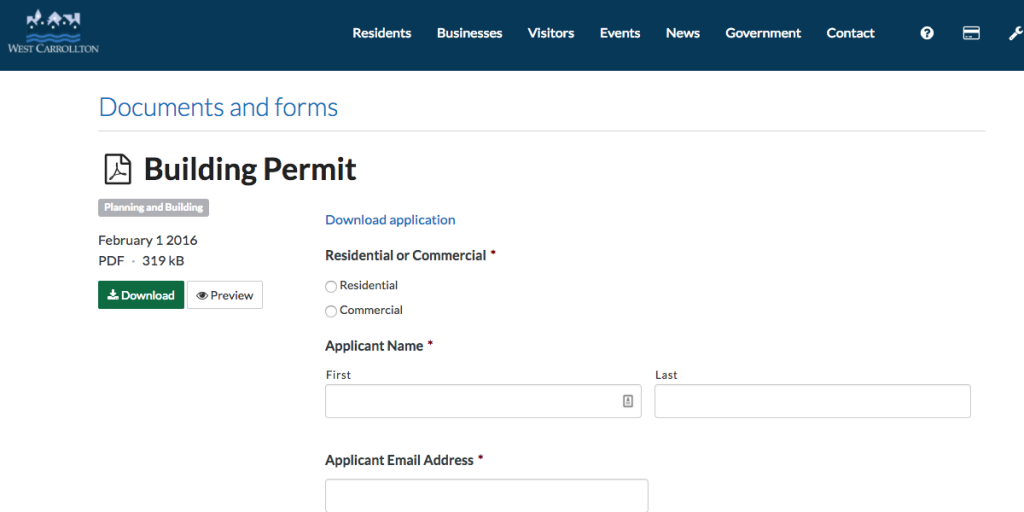 Issue reporting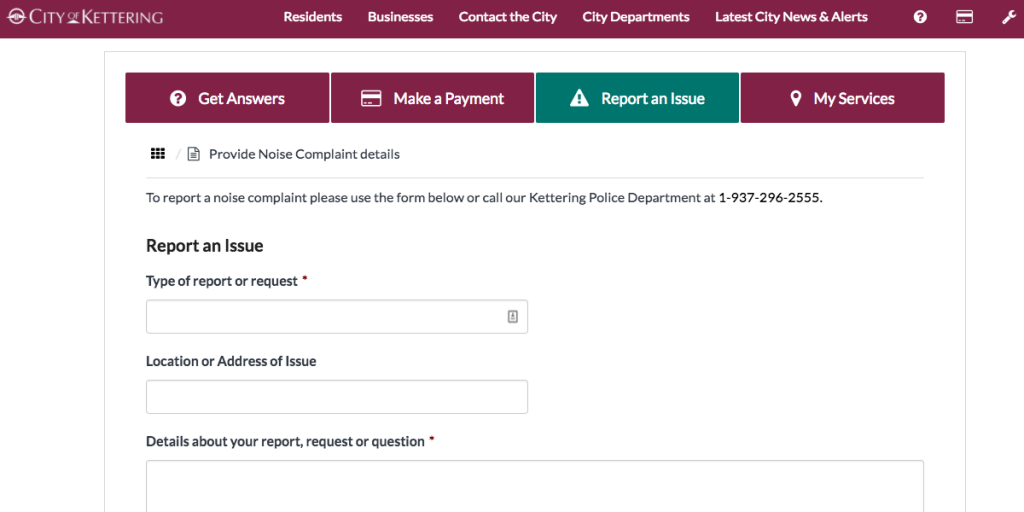 Job applications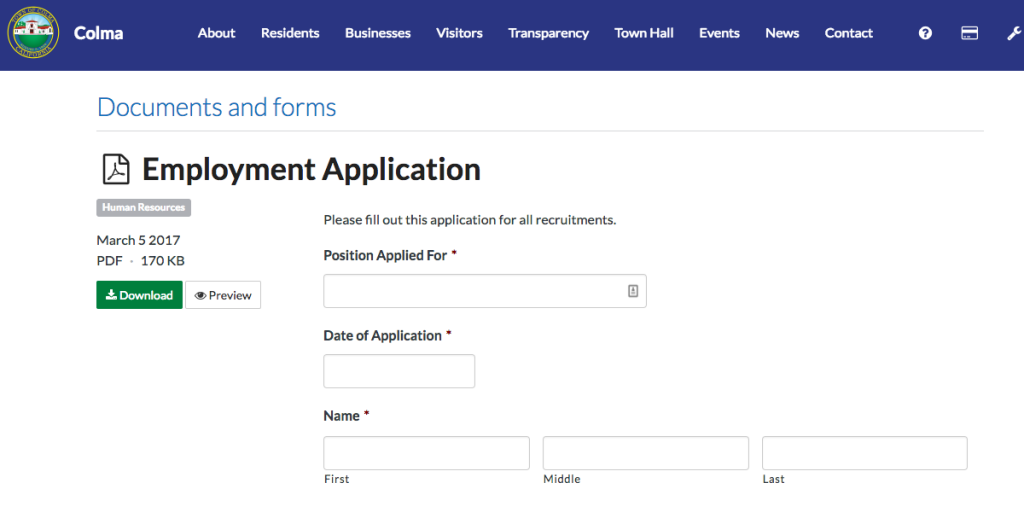 Subscriptions (alerts, newsletters)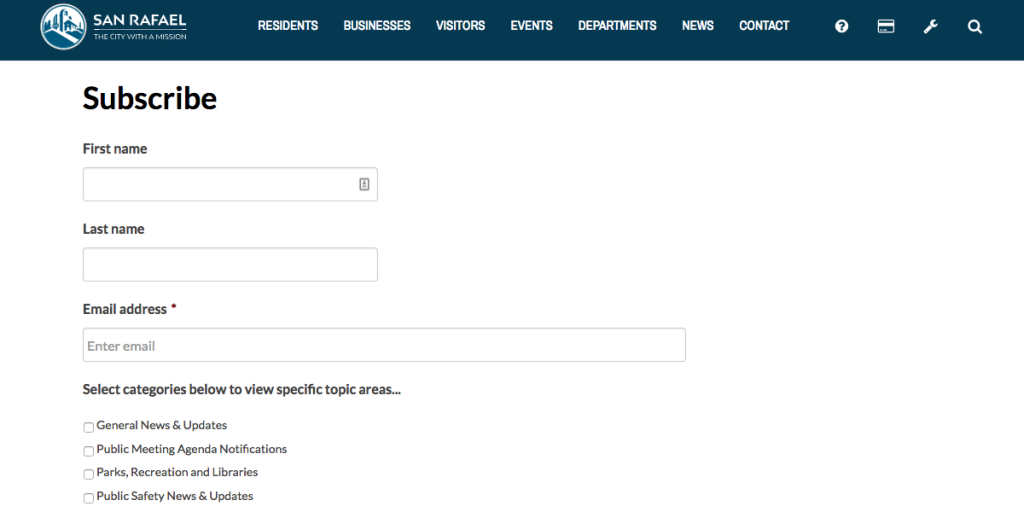 Public record requests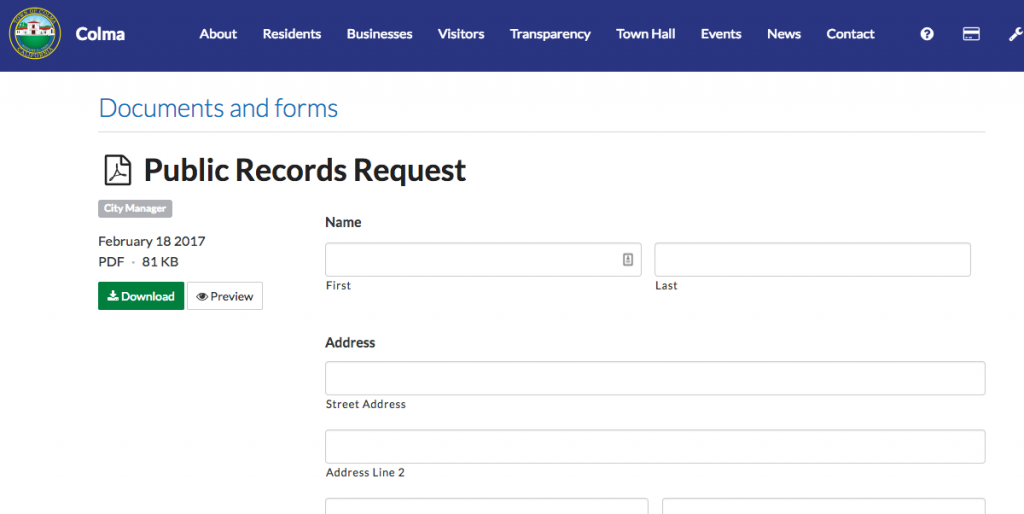 Integrations
ProudCity Forms works with a growing list of third-party services.