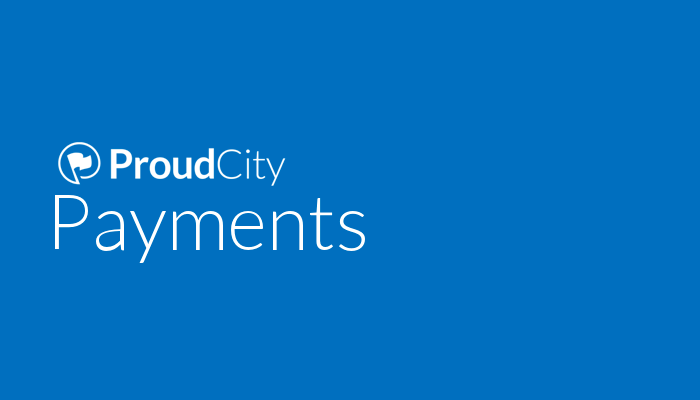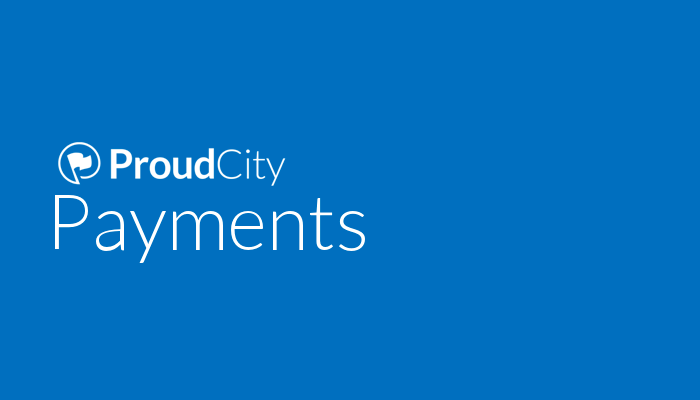 Whether it's permits, parking tickets, registrations or taxes, a big aspect of government engagement entails online payments.
Making online payments available and accessible not only streamlines government processes, but also makes the user experience much more delightful, leading to a stronger sense of confidence in public sector leadership and services.
To better facilitate secure financial transactions, we've launched ProudCity Payments. ProudCity Payments makes it easy to set up, launch and manage every aspect of government web and mobile payments
ProudCity Payments includes a simple process for setting up financial account information (within hours). With ProudCity Forms, governments can easily create web forms (within minutes) and immediately accept all major credit cards for any type of online transaction.
Features
Key features include:
Secure (PCI Compliant)
Mobile-friendly
All major debit/credit cards
Unlimited, easy-to-build payment forms
135+ currencies
Customized confirmation email messages
Automated Clearing House (ACH) transactions (coming soon)
Administration
Financial compliance is serious. Administrative and finance departments can view the ProudCity Payments dashboard with different permissions, to ensure a clean experience, from creating a form to account reconciliation:
View payments, payouts, transaction history
Set user permissions (no access, view, edit subscriptions, full access)
View/download reports (.csv)
Set recurring transactions
Issue refunds
Determine your own payout schedule
Same day fund transfers
Download .csv reports for reconciling accounts
Print reports for paper trail workflows
View transaction details
Labeling and filters for quick referencing
How it works
With ProudCity Payments, governments can start accepting online payments within 24 hours in four simple steps:
Complete the payments sign-up form (point of contact, email, banking account/routing)
Create your payment forms using ProudCity Forms
Set up internal/external email notifications
Add the payment form to your website
ProudCity Payments is powered by Stripe, which handles billions of dollars every year for businesses and governments around the world. Launched in 2011, Stripe has received around $450 million in funding and is used by web and mobile businesses such as Twitter, Kickstarter, Shopify, Salesforce and Lyft. We're proud to work with the Stripe team and the developer resources they provide that make it easy for us to best serve government.
ProudCity Payments fees are based on a per transaction basis.
ProudCity Payments further extends the ProudCity Platform into a holistic digital government offering, which also includes ProudCity Web, ProudCity Forms, ProudCity Service Center, ProudCity Onboarding and more.
Learn more about ProudCity Payments and contact us to get started.