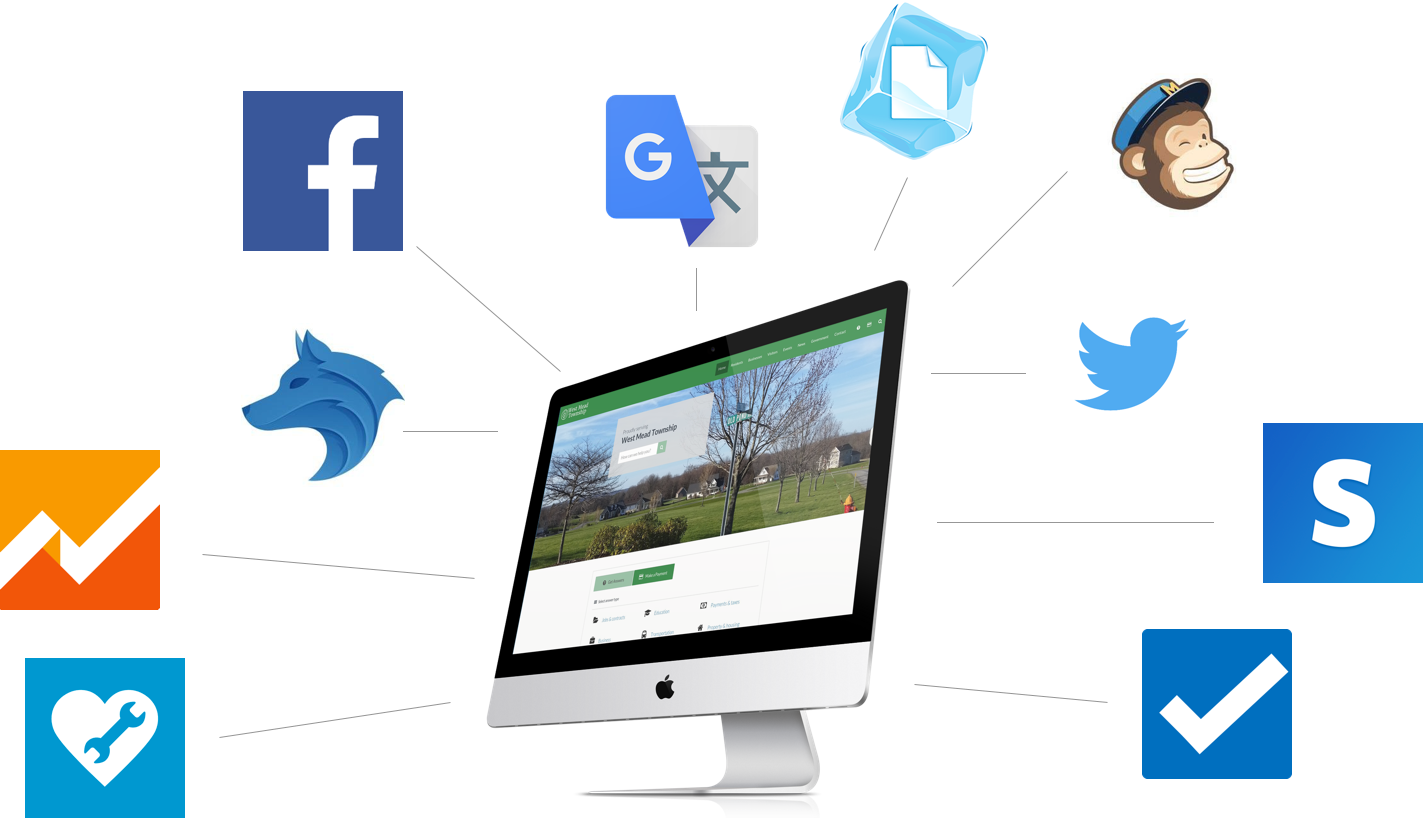 At ProudCity, we believe integrations are critical to flexible and agile digital government operations, and we're working hard to make it easy for cities to sync any third-party applications into their overall digital services ecosystems.
We currently integrate seamlessly with ,Google Analytics, Google Translate, MailChimp, Stripe, Facebook, Twitter, YouTube and ProudCity Vote, and we'll continue to expand our growing list of third-party enterprise, social and civic-specific applications based on city demand and growing partner relationships.
Learn more about ProudCity Marketplace and contact us if you would like to add your service to the ProudCity Platform.