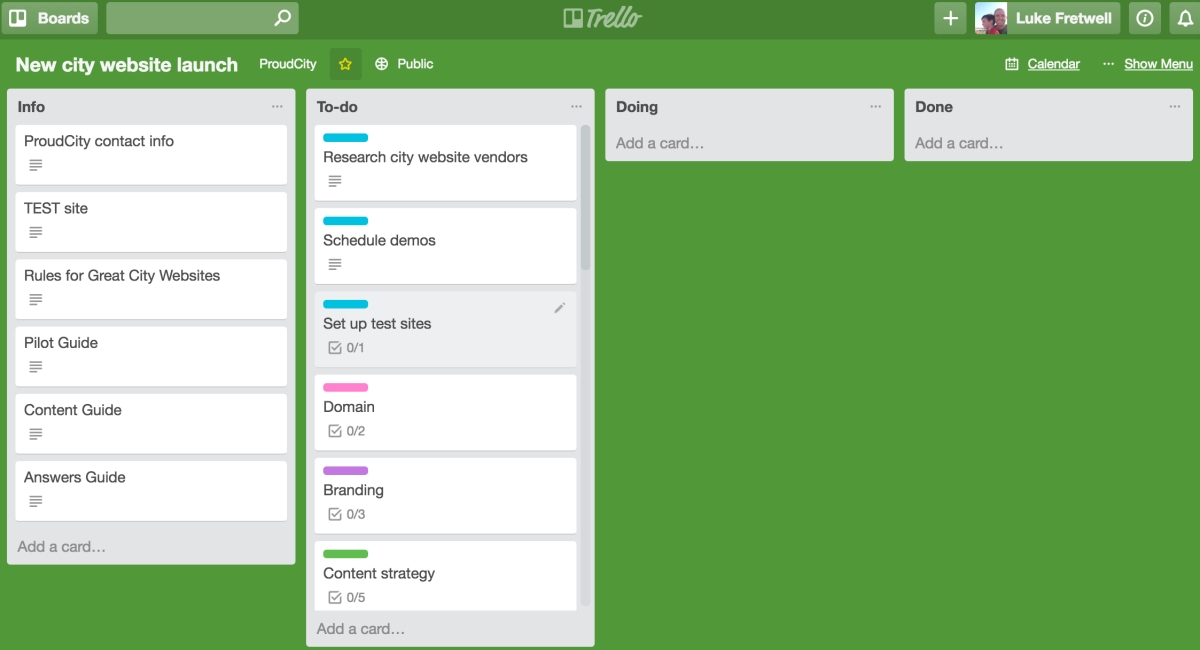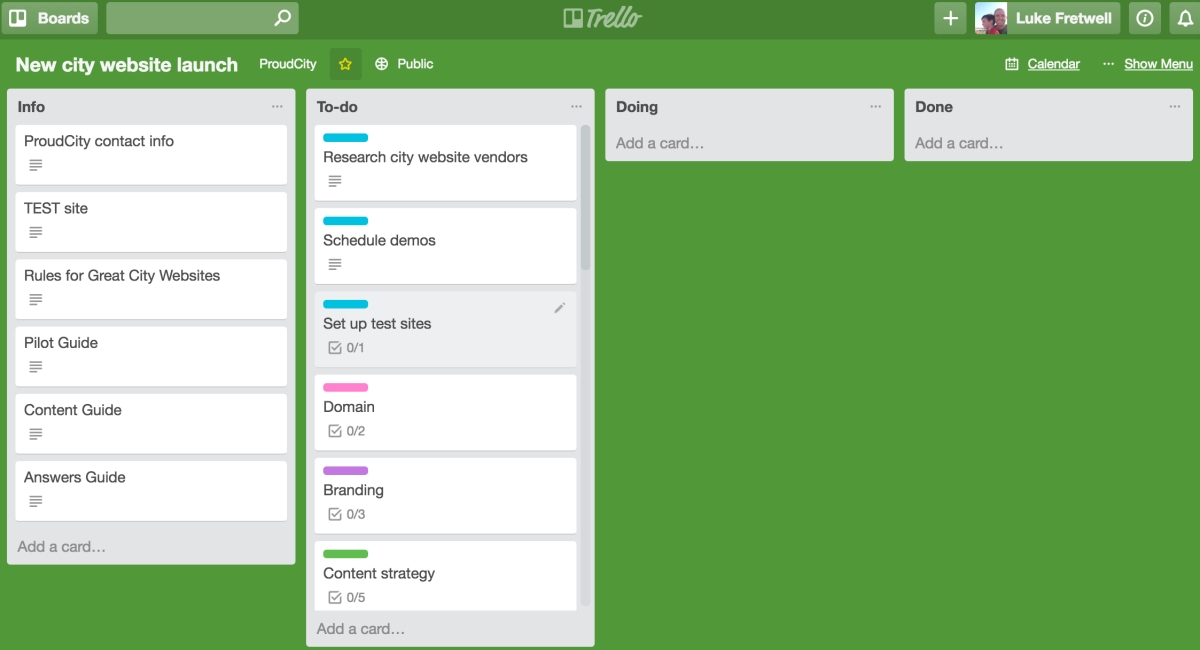 Last week, as part of ELGL's Technology Efficiency series, we led a webinar on the project management platform Trello.
For the training, we created a "New city website launch" board template to show how cities can use Trello in the context of launching a new website. The board includes lists, cards and checklists related to design, user experience, technical, integrations, administrative and outreach. While it's a work in progress, and something we will continually update, we want to make it public so that anyone can use this as a reference or re-purpose for their own projects.
Learn more about Trello and copy our board template to get started on your new city website.
Feel free to email me at [email protected] if you have questions or comments.