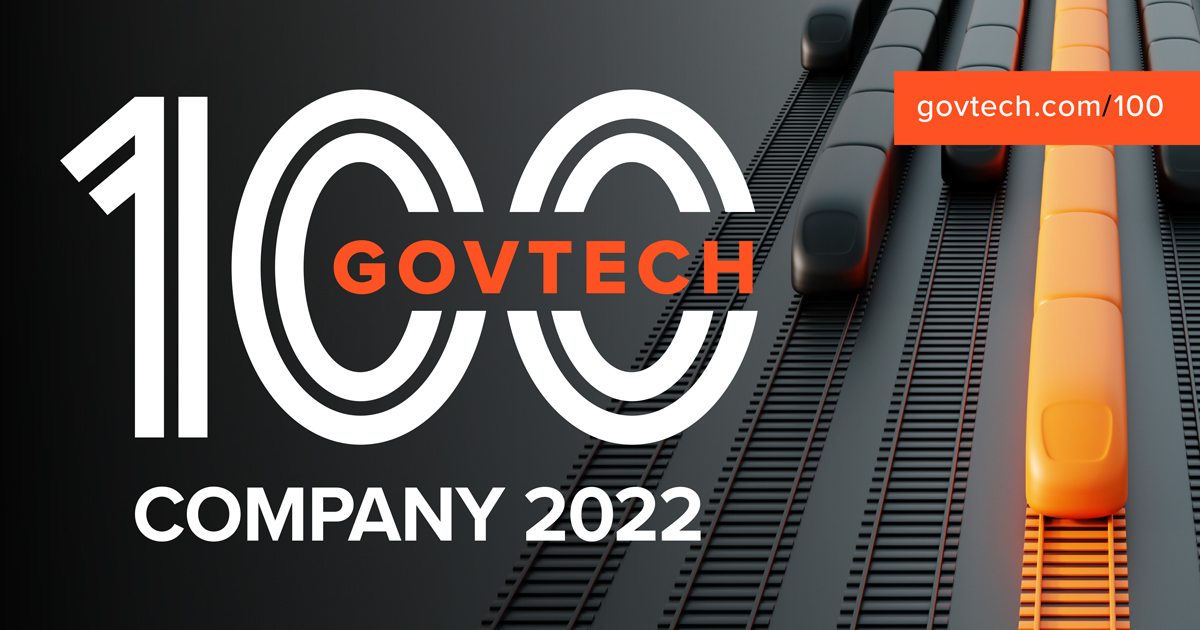 ProudCity is honored to be named to Government Technology's esteemed 2022 GovTech 100 top government technology companies list.
The list, compiled annually by government technology media company e.Republic, is "a compendium of 100 companies focused on and making a difference in — and selling to — state and local governments."
ProudCity was named a GovTech 100 company in 2021, 2020, 2019, 2018, 2017 and, in 2016 as one of '5 to Watch.'
Thank you to Government Technology for the honor, and thank you to the governments who have adopted ProudCity as your digital platform. Our success is directly tied with yours, and we proud to serve you and your communities.
See the complete 2022 GovTech 100 list.