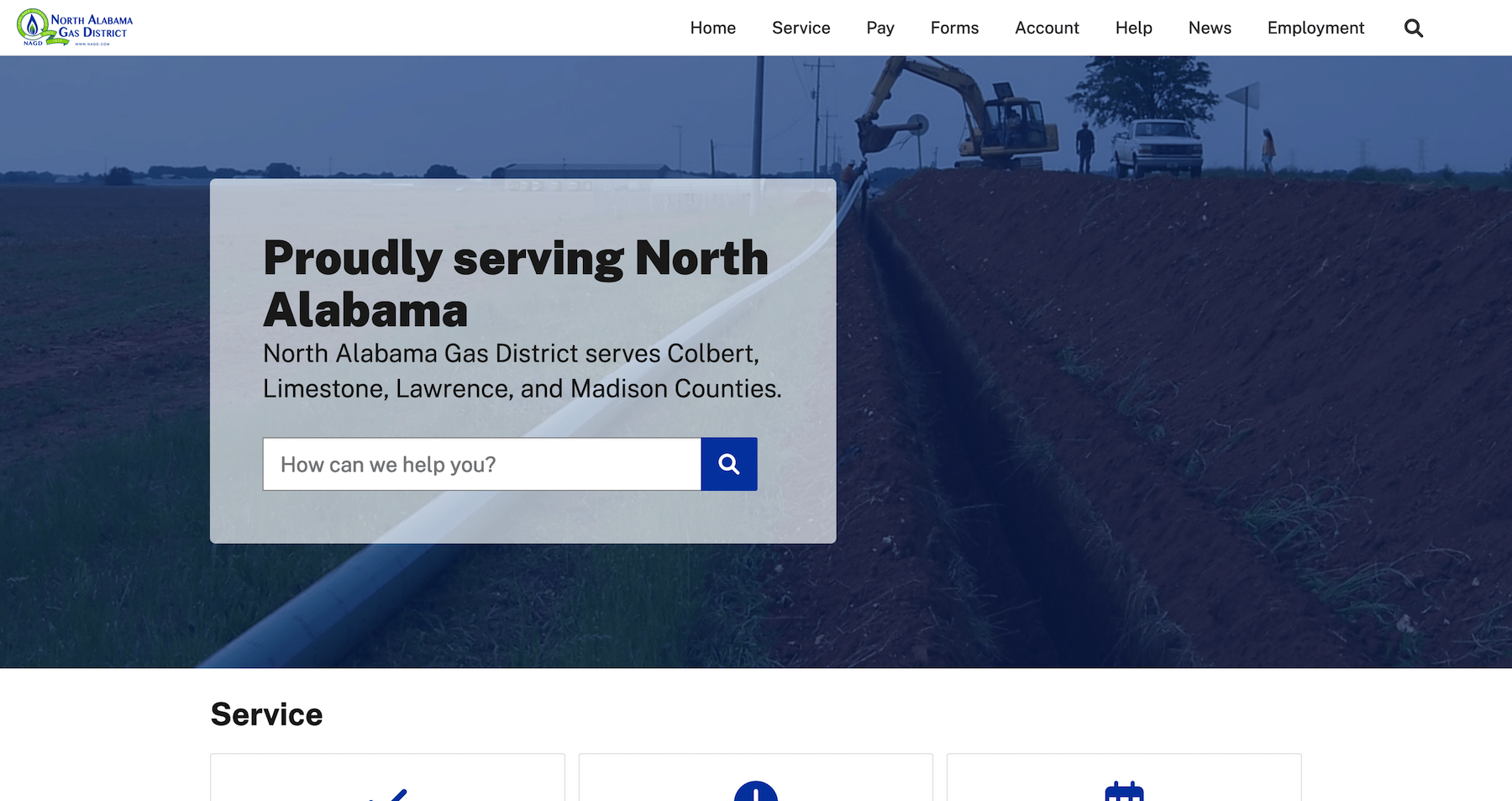 We're honored to welcome our first utility service to the ProudCity Platform.
Say hello to the new North Alabama Gas District website, located at nagd.com.
The site, using a simplified version of our city template, was launched in 30 days and includes user-friendly landing pages with categorized frequently asked questions.
If you are a utility service in need of a new digital presence, contact us to get started.