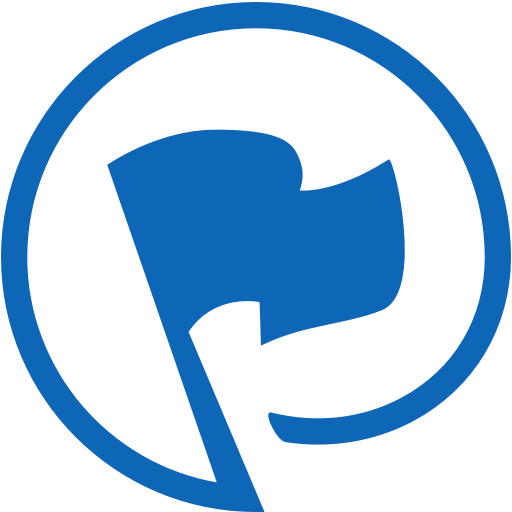 In September 2010, I was sitting in the back of a school bus with a city manager of a small Texas town to take a tour of the then-famous Manor, where a city of 6,000 was revolutionizing how local government could leverage modern technology and deliver resident services more efficiently and cost-effectively than ever before.
The city manager — let's call him Earl — told me the story of his website, and how a volunteer was responsible for managing it until one day he passed away suddenly, leaving Earl clueless about what to do to get it back.
Unable to get administrative access, Earl ended up buying a new domain and building a new website.
While, hopefully, this is an anomaly, the anecdote is important, because it accentuates a major pain point for local governments: They aren't getting the technology solutions they need to best serve their residents.
Time and time again, we see findings of low government satisfaction rates and increasingly higher expectations, especially when it comes to digital solutions.
A 2013 McKinsey Center for Government report, "Putting Citizens First: How to improve citizens' experience and satisfaction with government services," found citizen satisfaction scores for commercial sites were two and a half times higher than public sector sites.
A 2014 American Customer Satisfaction Index report on federal government services gave websites a 72 score (out of 100). A 2015 Accenture report found 73% of respondents were neutral or not satisfied with current digital government services.
Because of this lack of quality, residents suffer and, especially as more of us rely on digital services to take care of business, it has a major impact on our perception of government.
According to the Accenture report, when citizens were asked "Which of the following would change positively if government improved digital services?," they responded:
"My belief that government is forward looking" (73%)
"My overall satisfaction with government" (72%)
"My willingness to engage with government" (72%)
"My belief that government is efficient and effective" (70%)
"My confidence and trust in government" (62%)
While transactional services ranked high on the citizen priority list, Accenture's findings also emphasize the importance of the "basic" website:
"Citizens place the highest priority on 'the basics' of a quality digital experience: definitive answers to questions, assurance of privacy and security, and functionality typical of commercial websites"
Increasingly, as more and more of us access government via the web, our perceptions and expectations will be determined by the digital government experience. Accenture found that 86% of respondents "want to maintain or increase their digital interaction with government."
The city website is more than just a digital interface. It's literally the public face of increasing confidence, trust and satisfaction in government.
The problem
The two biggest hurdles to delivering great government digital services are:
how cities procure websites and
the status quo government-specific offerings around providing the basics.
Typically, a city will budget for a large, one-time website purchase that includes a long-term design process and contract and excludes any external input. The specifications are based on requirements determined a year or more before the vendor is selected, making the new website dated before development even begins.
Once the website is finally launched, any changes made going forward are incremental at best, because the city is unable to afford accumulated hourly charges or project-based upgrades. The city website stays the same for three to five years (longer even) until budget is allocated or someone decides it needs updating and finds a way by any means necessary.
Meanwhile, as technology advances at a more rapid pace than ever before, government lags further and further behind.
But it's not entirely the city's fault.
Cities, especially small cities, are currently left with either the local volunteer or technologist who knows enough to be dangerous or, more likely the case, government technology vendors that rely on out-dated processes and operations suited for a one-off solution that doesn't scale and doesn't address a holistic, metrics-based approach focused on iterating for better results.
The one-time, bulk purchase approach combined with a one-off, set-it-and-forget-it process to digital solutions is failing the people who work inside government.
It's failing us all.
The solution
In 2016, anyone can set up an enterprise-focused, feature-rich website in just a few clicks and be up and running in minutes.
There are easy-to-use content management systems with free tutorials that simplify the learning process. You can pay for these services monthly or annually at a reasonable cost with a credit card. If you decide to move to a different service, most modern systems allow you to export data and import elsewhere in a relatively painless, affordable process.
You don't need your own server or web developer or pay expensive license fees to access administrative tools. You're not indefinitely locked in to the same design or product.
Unlike the status quo model, the service actually gets better over time as new features are added and refined.
The reason this is possible is because of the the economies of scale of open source software coupled with cloud-based service offerings.
Rather than focusing on building custom solutions for each city, true software-as-a-service offerings allow scalable features that apply to all cities. Instead of thousands of cities paying for a feature to be developed a thousand different times, they pay for it to be developed once, realizing the financial benefits of the "bulk purchase."
If we demystify the process, make it easier for cities to try before they buy, test and procure with less financial hurdles, we can change the way government works and bring more elegant experiences to those they serve.
Cities should be empowered to focus less on the technical issues and more on delivering service, both making it more efficient and effective, but also humanizing the civic experience.
By doing this, we can build a stronger sense of civic pride.
Meet ProudCity
The frustration with the limited affordable, cloud-based options that cater specifically to government is evident. The more I talk with leaders about this issue, the more I hear "someone should do that" for "the basics."
In 2014, Kevin Herman, Jeff Lyon, Alex Schmoe and I met at a conference in Texas (this time Austin) and began discussing the need to help cities solve this problem. A year later, we met again in Los Angeles, and they demoed a prototype.
Immediately, I knew it was a game-changer.
On the flight back to Oakland, Aaron Pava and I discussed the prototype and its potential, and he suggested we make it happen. Aaron and I shared the idea with Henry Poole, and the six of us talked through the opportunity.
"We've got the team to do it," we told ourselves.
By combining our collective government expertise and experience building digital solutions for both the public and private sectors, we are doing "that," and there is no better time than now.
So, Kevin, Jeff, Alex and I founded ProudCity.
What drives us is not just a technical solution, but also a fundamental belief validated by Accenture's findings around the correlation between great digital services and increased satisfaction and trust in government.
Even before Accenture's report, we came up with the following belief statement:
We believe:
civic pride stems from a love of where you live
governments want to serve proudly
through open, responsive digital services, residents and governments can co-create cities they love and are proud of
Just after we created this, a customer service case study, "Creating a Welcoming and Connected City," jointly published by the International City/County Management Association and the City of Philadelphia, said the following:
"Cities that actively manage service delivery and work to improve customer service experiences enable residents to feel good about their investment in the community. Residents want to see their city and neighborhood as a safe, warm, and welcoming place for themselves, their families, and friends. Residents who feel good about where they live are more likely to engage with their neighbors, actively participate in community events, and support important community improvement projects. The more engaged residents are, the stronger a community will be in the long run."
We started ProudCity because we're invested in the long run of civics.
Here's our promise to every city in America:
We will:
build digital experiences that make it easier for residents, businesses and visitors to access government services and information
empower government to procure and provide modern digital services that best serve their cities
We've committed ourselves to what Red Hat CEO Jim Whitehurst calls the "Open Organization." We'll hold true to "the open source way" and be transparent and collaborative — philosophically and technologically — in working with the cities we serve.
We'll integrate with a number of services, from enterprise to social media, and continue to expand those integrations, giving government the flexibility to choose the best solution without getting locked into us or anyone else.
We're working with our first pilot city (learn more about the ProudCity Pilot Program) and are now open to serve every city in America.
Based on analytics and user-driven design, we'll iterate and build a better product every day and every city will immediately realize the benefits.
We'll focus on ensuring the highest level of privacy and security and help educate those we serve on best practices on this front, so they can embed them in all aspects of government operations.
We're honored and excited to join a growing number of government-focused entrepreneurial ventures committed to revolutionizing how cities work, and we look forward to closely collaborating with them all (learn more about our integrations).
We're ready to get back to the basics.
We're ready to join you in proudly serving your city.