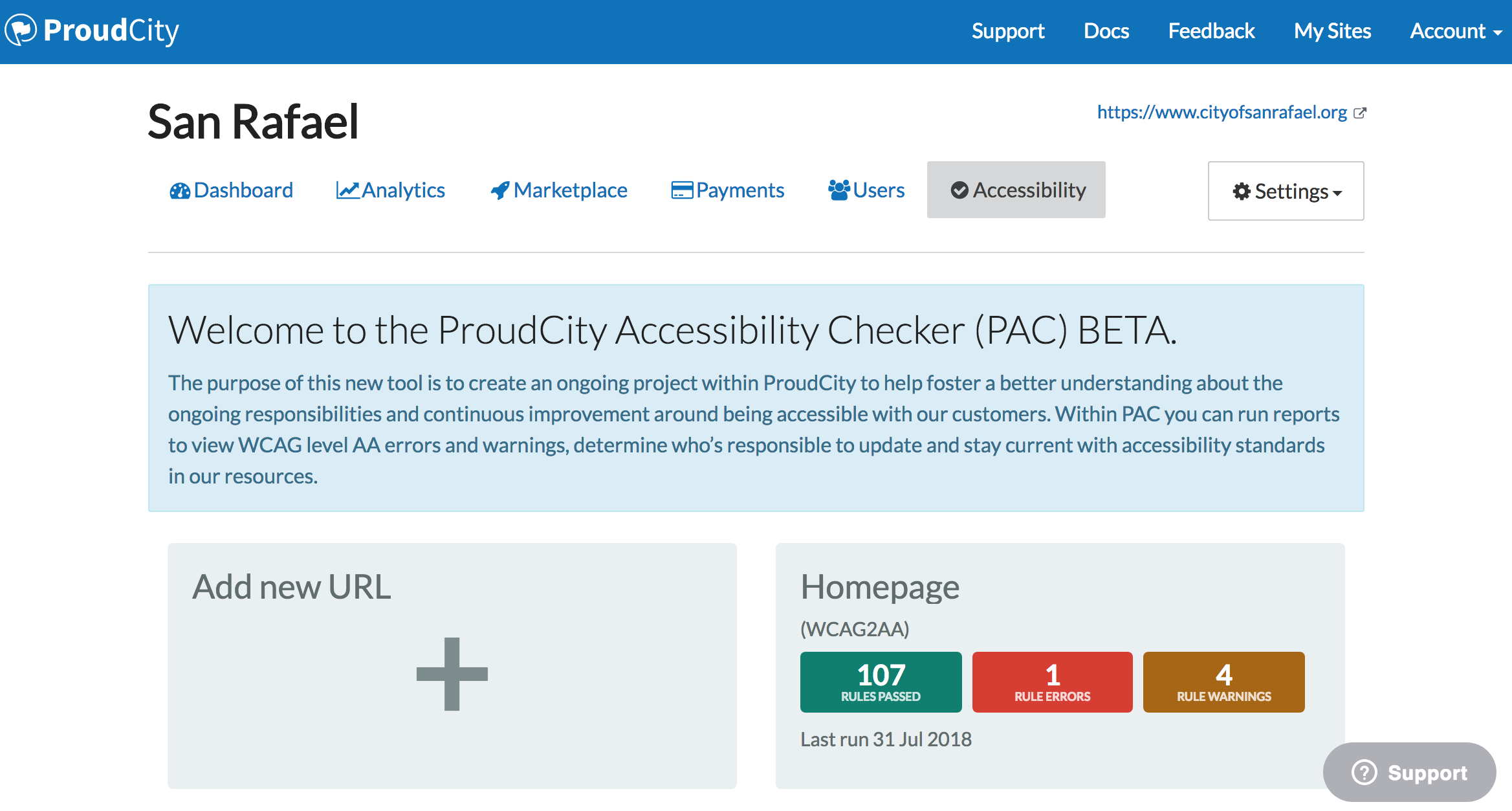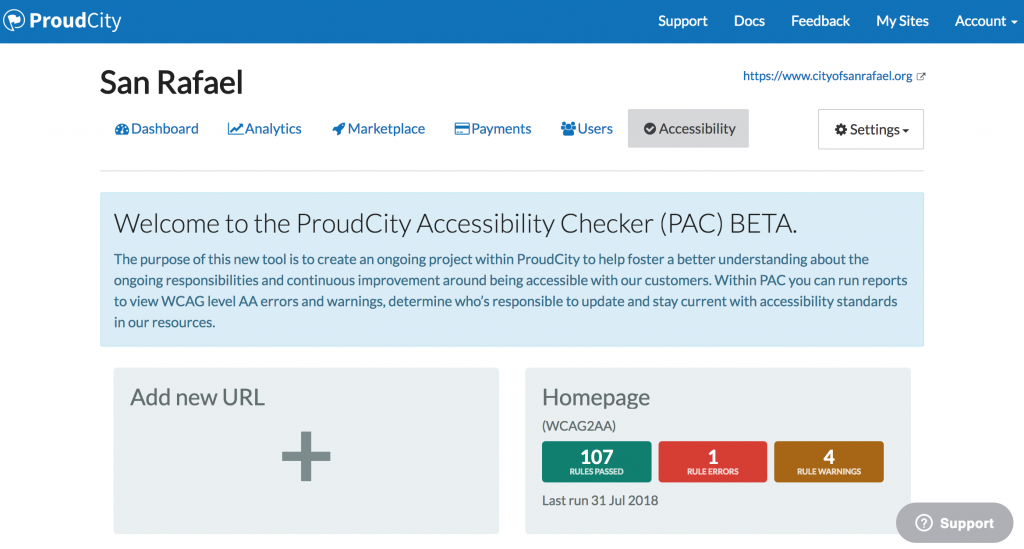 As we previously wrote, government website accessibility is extremely important to ProudCity, and we continuously work to ensure and improve on government adherence to all related guidelines and requirements.
Now officially in BETA, our new ProudCity Accessibility Checker helps governments understand and stay updated on pertinent accessibility issues and continue to maintain AA compliance.
PAC helps government website managers run accessibility reports, view errors/warnings, resolve these issues immediately and gives you complete confidence you're meeting key accessibility criteria to best serve all members of your community.
Features
PAC features include:
Dashboard to manage page accessibility status
Page pass, error, warning reports
Create, view, export reports
Accessibility help and resources
Technology
ProudCity is proudly open source, and PAC is built using Pa11y, a collection of free and open source tools aimed at helping "designers and developers make their web pages more accessible." We are extremely grateful to the Pa11y team for its work building this tool that better empowers all governments using the ProudCity Platform.
What's next
We will continue to improve PAC, particularly as we test with ProudCity users in this BETA phase, and general ProudCity accessibility features (follow the GitHub issues labeled accessibility). We will also soon publish a government web accessibility guide for the general community to help everyone better understand related policy and technical issues.
Learn more
Learn about PAC and ProudCity Accessibility at proudcity.com/accessibility.