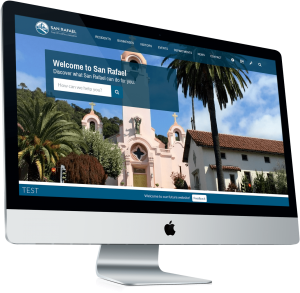 San Rafael, Calif., is a great city located a few miles north of the Golden Gate Bridge, and we're proud to work closely with its digital team, especially Rebecca Woodbury.
Not only is Rebecca helping San Rafael navigate a fresh approach to digital government, she is leading the way for how cities can deliver services faster, at scale and more sustainably.
The entire San Rafael Web Implementation Team is a model for how local government leaders can remove traditional blockers and think and execute differently when it comes to modern public services.
To help other cities understand how they can execute in the same manner as San Rafael, we've culled several aspects of the city's digital efforts into a case study of sorts. By highlighting what Rebecca and the entire San Rafael digital team has accomplished, our hope is that other cities can learn from and be inspired by their experience.
Learn more about San Rafael's path to better digital government.